Objectives
Objectives
The objectives of ETME 2019 are to further explore the possibilities of refining and coopting some of the models that emerged during the panel discussion in ETME 2016,2015 & 2014.
The requirement of a standard admission test for foreign students seeking to get admission in a medical degree program in a foreign university.
Clarification on the licensing exams of various countries and the fundamental differences.
How far does discipline play a role in the teaching learning environment & strategies.
ETME 2019 has a more practical approach and a problem solving orientation in identifying the immediate challenges in the classroom.
Last year the 3rd international conference was organised on 5th & 6th November 2016 at Dali, Yunnan, P. R. China that set a high standard in understanding the requirements and the academic agenda for the International MBBS program.
Need of a curriculum redesign in context of the recent advances in the medical field was the pivotal outcome of the conference.
Relative merits between problem centred and content centered teaching.
General practice or specialization
And the approaches to licensing exms.
With these objectives in view Saraswati Online shall be conducting the ETME 2019 in the same spirit with which it was conducted for the last two years – to find simple answers to some of the most fundamental questions of medical education and to use those answers for enhancing the teaching learning experience.
Takeaways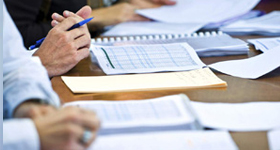 The papers of the conference shall be submitted to various peer reviewed journals and it is hoped that this conference shall provide clarity and direction to the clinical medicine program that is currently being followed in the universities. For academicians it will provide a fresh idea & perspectives on teaching that will help to rejuvenate the classroom and for administrators a standardised delivery program adhering to high quality & globally accepted practices.