This conference aims at providing a platform for an analysis and dissemination of information on the trends evolving in medical education. It is particularly relevant to all medical doctors, academicians, teachers and administrators of universities and hospitals.
WHO WE ARE
Saraswati Online.Com India Limited specializes in identifying, promoting and maintaining International Education Exchange programs. The company established in the year 2000, offers several educational programs and is the representative office for 8 universities abroad.
We are privileged to have served 5000+ students , 2500+ doctors and 70+ associates. Our students are from 16 countries. While the bulk of the students are from India , Pakistan , Nepal and Bangladesh, we also have students from Australia , Malaysia , Canada, some places in Africa etc.
More than 1600 students have returned to India to practice medicine and have been absorbed by the health care fraternity in India. Many more have returned to their countries of origin to join the health care industry there.
Know More
Introduction
The third international conference on Evolving Trends in Medical Education was successfully organized on 5th & 6th of November 2016. The response was spontaneous and overwhelming and participation wholehearted.
Medical education has come a long way since the days of chalk & talk. As relentless globalization shrinks the globe both education and healthcare have benefited from accessibility to new and improved discoveries and ways of functioning.
Furthermore the advent of internet has been a game changer and audio visual equipment has redefined the traditional classroom. In this conference a special look will also be given to this phenomenon and the possibility of harnessing the power of technology to enhance the educational experience.
ETME 2016 has provided the framework on which meaningful dialogue regarding the future of medical education may be hung and this year the conference will further explore some of the possibilities that were identified.
Although the topics have remained broadly similar, it must be acknowledged that they are also an ocean which may be revisited again and again but never completely exhausted.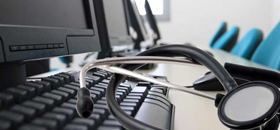 CALL FOR PAPERS

Scholarly articles are invited from all the stakeholders in medical education in the prescribed format.
Click here to download.

IMPORTANT DATES

Selection of Sub Topic for abstract writing (*Opportunity is judged as per first come first choice basis*) - 25th February 2019.

Submission of abstracts- 18th March 2019.

Acceptance of abstracts- 22nd March 2019.

Submission of full paper- 18th April 2019.

Acceptance of full paper- 23rd April 2019.

Submission of PowerPoint presentation- 25th April 2019.

Acceptance of PowerPoint presentation by the editorial team- 29th April 2019